Who the hell is Raghav Bansal?
I am a
Paid Ads & Sales Funnel Expert

who is currently working from home. I help brands gain more customers using Paid Advertisements & funnels which ultimately leads to an increase in overall revenue and growth. 

I started my career at the age of 18 as a Digital Marketing Executive and carries about 2.5 years of Industry experience.

Ever since then, I have been researching Digital Marketing. and in between the way I found out that I love Social Media Ads & funnels more than anything.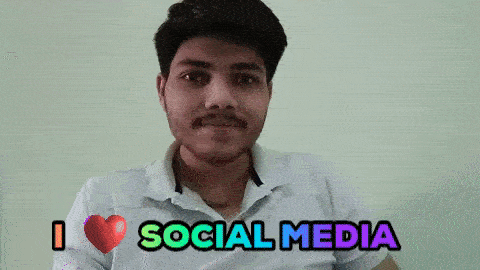 So, I decided to try my hands out on it and for that purpose I joined Young Engine as Social Media Marketing Manager and till this point in time I have worked with 40+ brands & counting -  Young Engine, Hecoll, WWF, TIE Delhi NCR, Skobe, AAP KA BAZAR, Groomiist and many more.
Raghav you sound interesting...

I wanna know more about you.
So lemme go back a couple of months 🙂 It's time to grab a cup of coffee or tea.😎
I am blessed to have you here listening to me. Trust me I am talking to you from the bottom of my heart. You are the most valuable person at the moment because you are giving your time to me.
So when I joined my college back in 2018 I heard this term the most "Digital Marketing". And was curious to know what it is as I belong to Haryana and never heard of it earlier in my school days.

And at the end of my 1st year, I finally decided to learn and I thought the only way to
LEARN DIGITAL MARKETING

is to join any coaching Institute and go through their courses and all but I was wrong and I realized this when I left my 3 months long course after 1 month because of my semester exams and I never went there again and started learning & applying digital marketing on my own and from my home with the help of just my laptop and an internet connection.

I am not against those institutes or courses but my only concern is if you can learn those skills online then why waste your time & money in doing that offline rather than you can invest your time & money into practically applying those skills.

(Haina lakh rupee ki baat hahaha)
Then I bought a domain and built a website to try things and then
I finally got my first internship in Digital Marketing

, worked there for 2 months, expanded their business in Australia and UK, and then I joined my friend's startup - Skobe, helped them in launching their business & generated customers through social media marketing.

And to learn a much bigger aspect of everything, in October 2019,

I started my own Digital Marketing Agency

with one of my friends and generated a revenue of 25k+ in the very first month but after 4 months I had to leave my own agency because of some internal issues.

And I literally cried for an hour I thought this is the end of my life, what will I do next, I have nothing in my hand right now, etc, etc. This time was a mental breakdown for me.

But then one-day Shivansh (Founder of Young Engine) called me and asked me to join his team as a Social Media Marketing Manager and then I again started my journey and this was one hell of experience working so closely in a startup and

I learned a lot during my period of working, made some lifetime connections and learned some real shit.



After 5 months of working with Young Engine, I left, it seems like life had other plans for me.

In November 2020, I started working with Marketing  Musketeer (Ad Agency) handled their and their client's Advertising & Marketing, and as a side hustle worked as a

freelancer and build my personal brand.



Now after working for almost 9 months in the ad agency, I left my job and started working as a full-time

Paid Ads & Sales Funnel freelancer from September 2021...
So here is my personal story and I'll feel super happy if you get even 1% of inspiration because I am here not to brag, but to inspire you to never give up on your dreams & never ever stop trying but to keep moving forward!

So with that being said If you think that I can help you grow your Business/Brand/Startup through Paid Ads & Funnels then hit me up!
Paid Ads & Sales Funnel is the GAME & I'm a pro player 😉
(Hope this short little page on Internet, boosts you up in whatever you DO in your life.)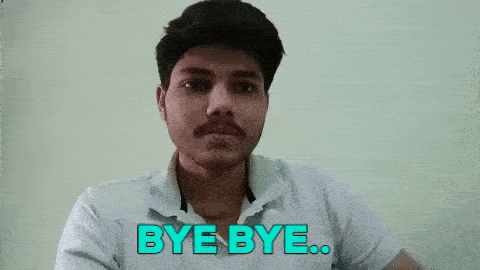 An experienced & talented Paid Ads & Sales Funnel Freelancer, who is looking for opportunities to help businesses with the latest marketing trends. Generated $200k+ Sales & 20k+ Leads for my happy clients.
© 2022 · All Rights Reserved · Don't steal my stuff
This website is not a part of Facebook or Facebook Inc. Additionally, this site is NOT endorsed by Facebook in any way. FACEBOOK is a trademark of FACEBOOK Inc.​